Oriana Healthcare is a premier healthcare provider in the UAE, offering top-quality services that meet global standards. We provide a wide range of healthcare services, from wellness and primary care to state-of-the-art multi-specialty hospital services and specialized centers, ensuring our patients have access to cutting-edge medical treatments.

Oriana Healthcare was established in January 2012 to Provide a new concept of integrated wellness and healthcare in the UAE. Currently the group has 2 Hospitals, 4 Medical Centers and 4 Pharmacies, with one more Medical Center and Pharmacy under construction at Ras Al Khaimah.

Oriana Healthcare is accredited by the Joint Commission International (JCI) for its excellence in quality and patient safety practices.
Oriana is offering a range of fantastic offers to help you take care of yourself and your loved ones.  We've tailored them to suit your needs, so you can rest assured that you're getting the best possible care at a great value.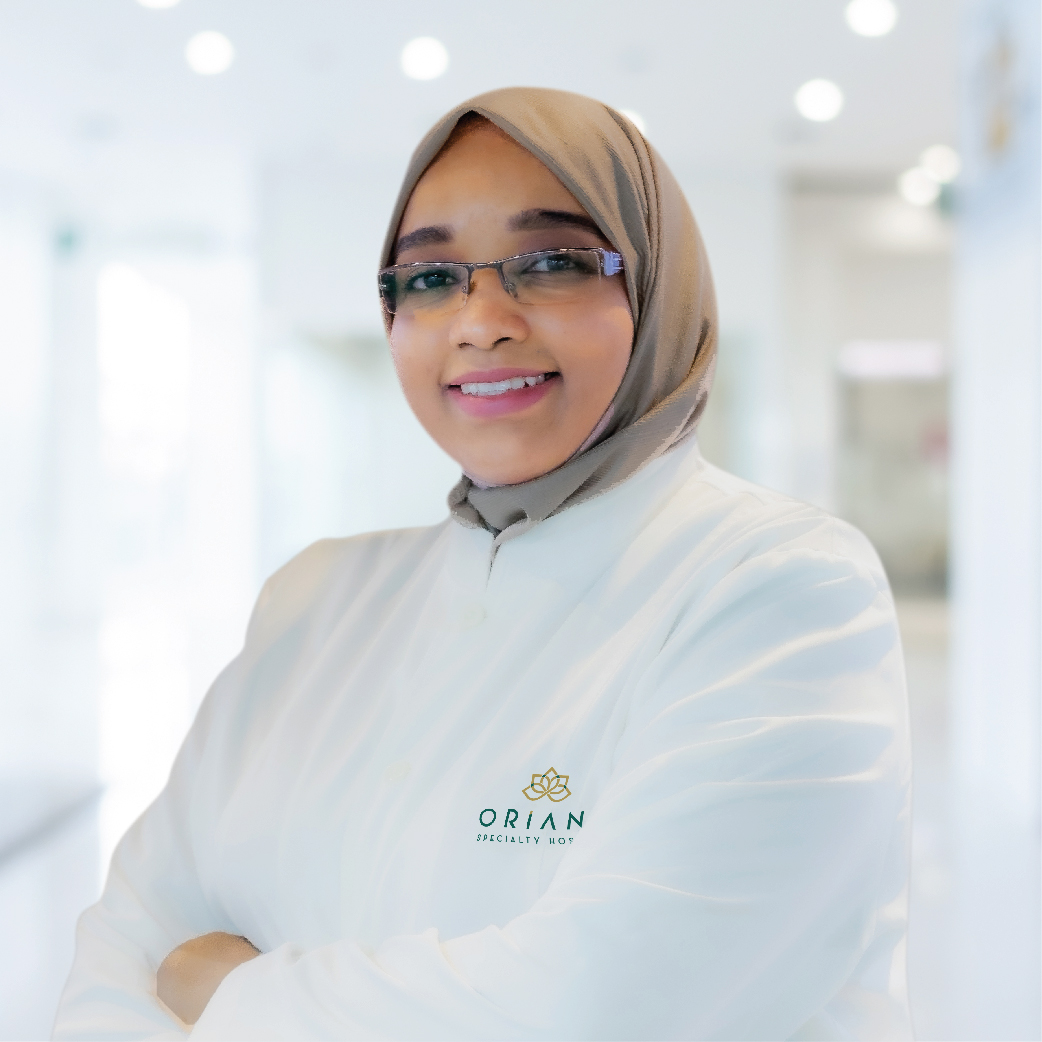 DR.SALMA AHMED ATTAELMANAN
Oriana Hospitals and Clinics have teamed up with top insurance companies in the UAE to provide you with high-quality medical services without worrying about the financial burden. Our team is committed to making your healthcare journey easy and convenient, so if you have any questions, don't hesitate to reach out to us. We're here to help!
Easy payment plan for bank card holders for the bank mentioned below